Enquire Now Advisor Service - SMEs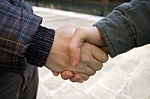 This service is aimed at Small to Medium sized businesses that require external support to help manage and monitor Health, Safety & Environmental performance and provide support as and when required. The benefits of the service are flexible but could include:
An initial review
An agreed number of visits per year to conduct inspections/specific tasks, attend meetings or carry out project work. This could include random "spot checks" if required.
A call out service in the event of an accident/incident or Enforcement Agency intervention.
Access to information and advice via telephone & email
Certificate of membership
Testimonials
"John has done work for me through the EEF for many years. He was tremendous and a great help to our business. Throughout the period it is no secret that health and safety legislation has just grown and grown. John was always up to date, available to help and very good at implementing what was needed without gold plating everything. "