Enquire Now Advice and Information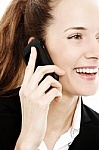 Many organisations, no matter what size, require access to information and advice on both general & specific issues.
Whether it be a basic query or a "sounding board" for an external opinion, Peak HSE can provide a service to support you.
Through this service you will have accesss to a range of professional advisers, covering topics such as Accident Investigation, Health and Safety Planning, Occupational Health and Hygiene, Legal Advice and environmental assistance.
Testimonials
"John has done work for me through the EEF for many years. He was tremendous and a great help to our business. Throughout the period it is no secret that health and safety legislation has just grown and grown. John was always up to date, available to help and very good at implementing what was needed without gold plating everything. "