Enquire Now Advice And Information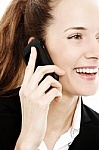 Many organisations, no matter what size, require access to information and advice on both general & specific issues. Whether it be a basic query or a "sounding board" for an external opinion, we can provide a fixed rate service to support you. Through this service you will have accesss to a range of professional advisers.
Testimonials
"I have worked with John for 8 years at EEF. He is a highly competent Health, Safety and Environmental professional. He has effectively managed and delivered HS&E consultancy & training projects both nationally & internationally for a broad range of clients. He manages to combine high technical knowledge with sound practical solutions both at strategic & operational levels. John is excellent at putting across what needs to be done in a pragmatic and sensible way, taking into account the resources of an organisation and its priorities. Sayeed Khan, Chief Medical Adviser"