Enquire Now Advice and Information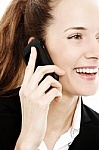 Many organisations, no matter what size, require access to information and advice on both general & specific issues.
Whether it be a basic query or a "sounding board" for an external opinion, Peak HSE can provide a service to support you.
Through this service you will have accesss to a range of professional advisers, covering topics such as Accident Investigation, Health and Safety Planning, Occupational Health and Hygiene, Legal Advice and environmental assistance.
Testimonials
"We use Peak HSE for auditing and development of our Health, Safety and Environmental Management systems and training. They offer a highly professional, reliable and cost effective service. Their consultants are fully qualified and experienced providing reliable and pragmatic advice. We have found their training courses to be first class, delivered by practitioners making the courses practical and relevant to the audience."