Enquire Now Advice and Information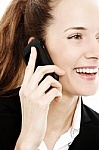 Many organisations, no matter what size, require access to information and advice on both general & specific issues.
Whether it be a basic query or a "sounding board" for an external opinion, Peak HSE can provide a service to support you.
Through this service you will have accesss to a range of professional advisers, covering topics such as Accident Investigation, Health and Safety Planning, Occupational Health and Hygiene, Legal Advice and environmental assistance.
Testimonials
"I was first introduced to John about 15 years ago whilst working for an international company who acquired his services to assist in the management of H&S at all levels within the business.

On going into business for myself, I then continued to use John's services to assist me in developing a very successful engineering operation with an exemplary health, safety & environment record.

I have found John's advice and guidance to be instrumental in this success and I have always found John to be very professional, with real integrity."