Enquire Now Advice And Information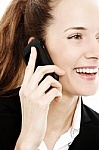 Many organisations, no matter what size, require access to information and advice on both general & specific issues. Whether it be a basic query or a "sounding board" for an external opinion, we can provide a fixed rate service to support you. Through this service you will have accesss to a range of professional advisers.
Testimonials
"I've know John for over 20 years and worked with him many times in both corporate capacity and consultancy when client companies require Health and Safety advice. John's knowledge and capability is first class and I wouldn't go to anyone else for this kind of advice and support. I would recommend John to any organisation"