Enquire Now Advice And Information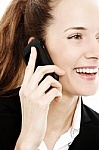 Many organisations, no matter what size, require access to information and advice on both general & specific issues. Whether it be a basic query or a "sounding board" for an external opinion, we can provide a fixed rate service to support you. Through this service you will have accesss to a range of professional advisers.
Testimonials
"I've been working with Peak HSE for several years and I can't fault their xpertise and professionalism. They're a very important part of our overall HSE management."