Enquire Now Advice And Information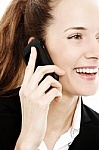 Many organisations, no matter what size, require access to information and advice on both general & specific issues. Whether it be a basic query or a "sounding board" for an external opinion, we can provide a fixed rate service to support you. Through this service you will have accesss to a range of professional advisers.
Testimonials
"We have been using Peak for all our H&S support for several years. The service we get from them is of the highest level consistently exceeding our expectations. The key to their success within our business is their ability to engage and interact at all levels from Board to shopfloor."