Enquire Now Standard In House Courses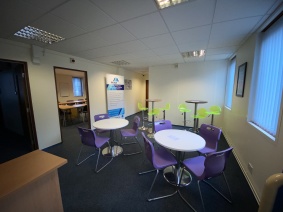 The following courses are available "In House" - they can be run either at your establishment or at another venue with suitable facilities.
Health & Safety
IOSH Safety for Senior Executives
IOSH Managing Safely
IOSH Working Safely
NEBOSH National General Certificate
NEBOSH Award in Health & Safety at Work
BS OHSAS 18001 - An Introduction
BS OHSAS 18001 Auditors Course
Risk Assessment
CDM Regulations
Accident Investigation
Asbestos Awareness & Non-licensed work with asbestos

Introduction to Behavioural Safety
Stress Management
Managing Contractors
Manual Handling
Driver Training
Asbestos Awareness
Basic Racking & Inspection

Business Continuity & Disaster Planning

Disaster Management & Emergency Plans

Contractors and Permits to work

CoSHH, Chemicals & REACH

Ergonomics

Fire Awareness & Extinguisher Training

Fire Risk Assessment

Fire Marshal Training

Machinery Safeguarding - PUWER,Guarding Standards, Machinery Directive/ CE Marking

Noise and Noise Assessment

Workplace Transport Safety
Environment
NEBOSH Certificate in Environmental Management
NEBOSH Award in Environmental Awareness at Work
Environmental Awareness
ISO 14001 - An Introduction
ISO 14001 Auditors Course
Quality
ISO 9001- An Introduction
ISO 9001 Auditors Course
For further details please contact enquiries@peakhse.co.uk or phone 0114 2720335
Testimonials
"I was first introduced to John about 15 years ago whilst working for an international company who acquired his services to assist in the management of H&S at all levels within the business.

On going into business for myself, I then continued to use John's services to assist me in developing a very successful engineering operation with an exemplary health, safety & environment record.

I have found John's advice and guidance to be instrumental in this success and I have always found John to be very professional, with real integrity."