Enquire Now Standard In House Courses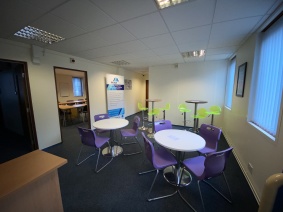 The following courses are available "In House" - they can be run either at your establishment, Twelve O'Clock Court (the home of Peak HSE) or at another venue with suitable facilities.
Health & Safety
IOSH Safety for Executives and Directors
IOSH Managing Safely
IOSH Working Safely
NEBOSH National General Certificate in Occupational Safety and Health
NEBOSH Health and Safety at Work Award
ISO 45001 - An Introduction
ISO 45001 - Internal Auditors Course
Risk Assessment
CDM Regulations
Accident Investigation
Asbestos Awareness & Non-licensed work with asbestos

Introduction to Behavioural Safety
Stress Management
Managing Contractors
Manual Handling
Driver Training
Asbestos Awareness
Basic Racking & Inspection

Business Continuity & Disaster Planning

Disaster Management & Emergency Plans

Contractors and Permits to work

COSHH, Chemicals & REACH

Ergonomics

Fire Awareness & Extinguisher Training

Fire Risk Assessment

Fire Marshal Training

Machinery Safeguarding - PUWER, Guarding Standards, Machinery Directive/ CE Marking

Noise and Noise Assessment

Workplace Transport Safety
Environment
NEBOSH Environmental Management Certificate
NEBOSH Award in Environmental Awareness at Work
Environmental Awareness
ISO 14001 - An Introduction
ISO 14001 - Internal Auditors Course
Quality
ISO 9001 - An Introduction
ISO 9001 - Internal Auditors Course
For further details please contact enquiries@peakhse.co.uk or phone 0114 2720335
Testimonials
"I've been working with Peak HSE for several years and I can't fault their xpertise and professionalism. They're a very important part of our overall HSE management."