Enquire Now Standard In House Courses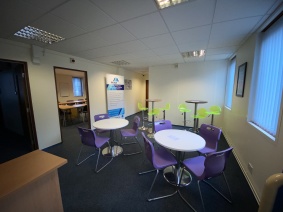 The following courses are available "In House" - they can be run either at your establishment or at another venue with suitable facilities.
Health & Safety
IOSH Safety for Senior Executives
IOSH Managing Safely
IOSH Working Safely
NEBOSH National General Certificate
NEBOSH Award in Health & Safety at Work
ISO 45001 - An Introduction
ISO 45001 - Internal Auditors Course
Risk Assessment
CDM Regulations
Accident Investigation
Asbestos Awareness & Non-licensed work with asbestos

Introduction to Behavioural Safety
Stress Management
Managing Contractors
Manual Handling
Driver Training
Asbestos Awareness
Basic Racking & Inspection

Business Continuity & Disaster Planning

Disaster Management & Emergency Plans

Contractors and Permits to work

COSHH, Chemicals & REACH

Ergonomics

Fire Awareness & Extinguisher Training

Fire Risk Assessment

Fire Marshal Training

Machinery Safeguarding - PUWER, Guarding Standards, Machinery Directive/ CE Marking

Noise and Noise Assessment

Workplace Transport Safety
Environment
NEBOSH Certificate in Environmental Management
NEBOSH Award in Environmental Awareness at Work
Environmental Awareness
ISO 14001 - An Introduction
ISO 14001 - Internal Auditors Course
Quality
ISO 9001 - An Introduction
ISO 9001 - Internal Auditors Course
For further details please contact enquiries@peakhse.co.uk or phone 0114 2720335
Testimonials
"I have worked with John for 8 years at EEF. He is a highly competent Health, Safety and Environmental professional. He has effectively managed and delivered HS&E consultancy & training projects both nationally & internationally for a broad range of clients. He manages to combine high technical knowledge with sound practical solutions both at strategic & operational levels. John is excellent at putting across what needs to be done in a pragmatic and sensible way, taking into account the resources of an organisation and its priorities. Sayeed Khan, Chief Medical Adviser"